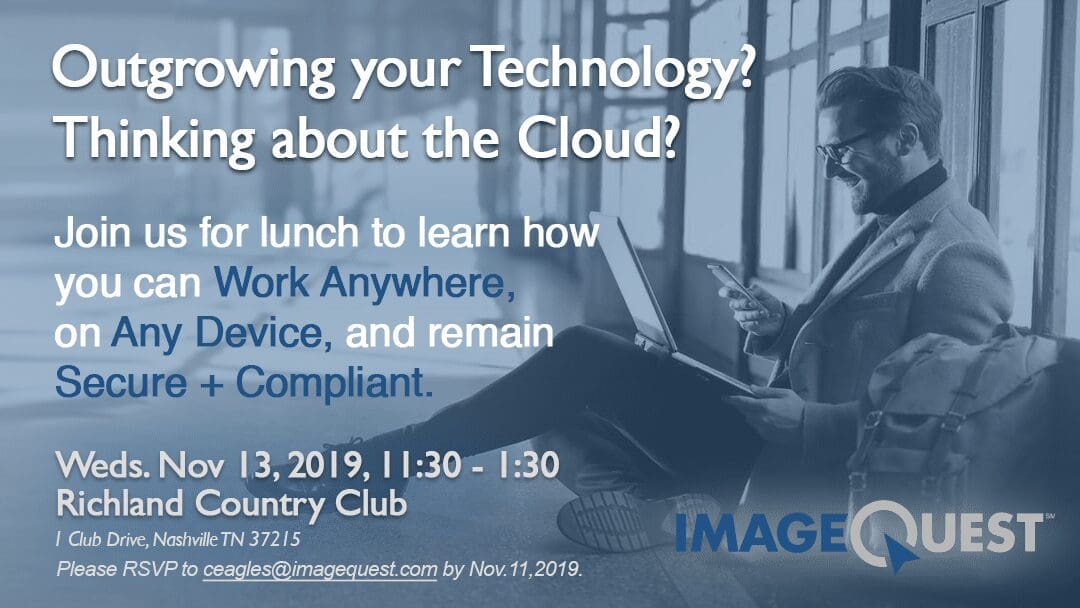 Come have a delicious buffet lunch on us and learn more about the coming wave of Desktop-as-a-Service.
What is it? How does it work? Why should I consider it for my organization? There are many benefits to Desktop-as-a-Service (often abbreviated as DaaS) that could be of value to your team.
For example, with this Cloud-based service, your systems are always up-to-date with the latest operating system and security. Your team can work anywhere, securely, on any device they choose. (What if you could offer that to your team – or potential new hires?)
If someone has a laptop stolen from their car – no worries. None of your data disappears into the hands of a crook.
There are other benefits as well. We encourage you to RSVP and attend to get your questions answered on how this new wave of IT might work for your organization.
And remember – this event is at a beautiful country club, away from the traffic of downtown Nashville, with free and easy parking. All you have to do is let us know you're coming! Click on that link, put "DaaS" in the subject line, and tell us who from your organization will attend.
See you for lunch on Wednesday, Nov. 13!