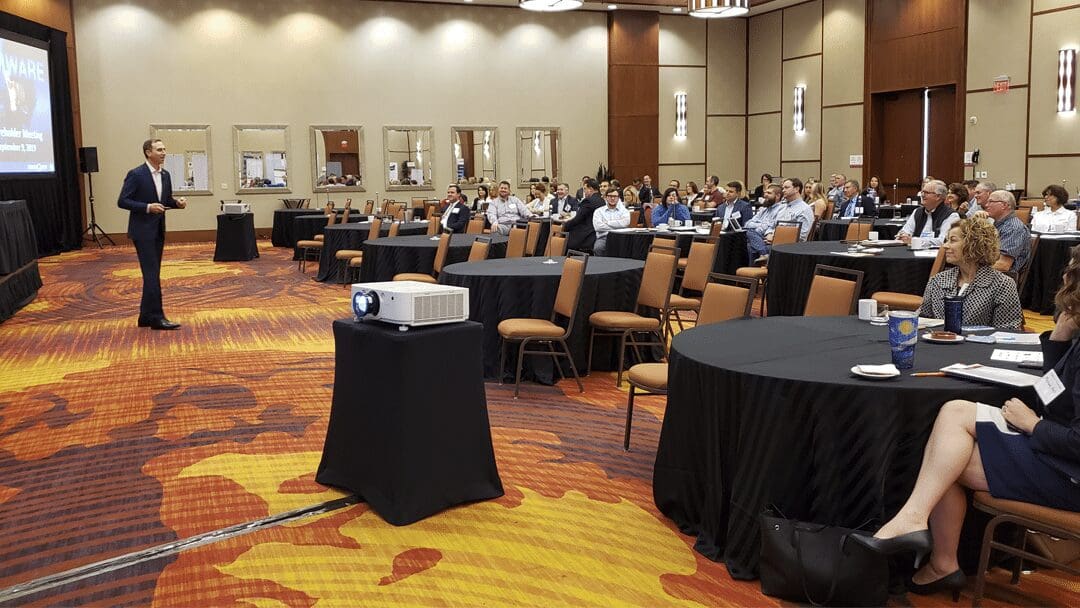 Our CEO Milton Bartley presenting as the fictitious CEO of "Ransomware, Inc."

Our Jay Mallory staffed our booth at the event.
The "CEO" of fictitious "Ransomware, Inc." presented today at the Greater Louisville Association of Health Underwriters' Fall Forum.
The presentation by our CEO, Milton Bartley, was part of ImageQuest's participation at this professional education event. Our Jay Mallory, Executive Vice President of Business Development and Marketing, also staffed our booth at the event.
We enjoyed meeting attendees, who came to our booth after Milton's presentation. Several commented that he left them scared about the growth of ransomware.
Milton was one of several excellent speakers at this event and we are sure attendees gained a lot of new information related to health insurance.
If you would like an expert speaker on cybersecurity and other IT topics, reach out to Milton here.