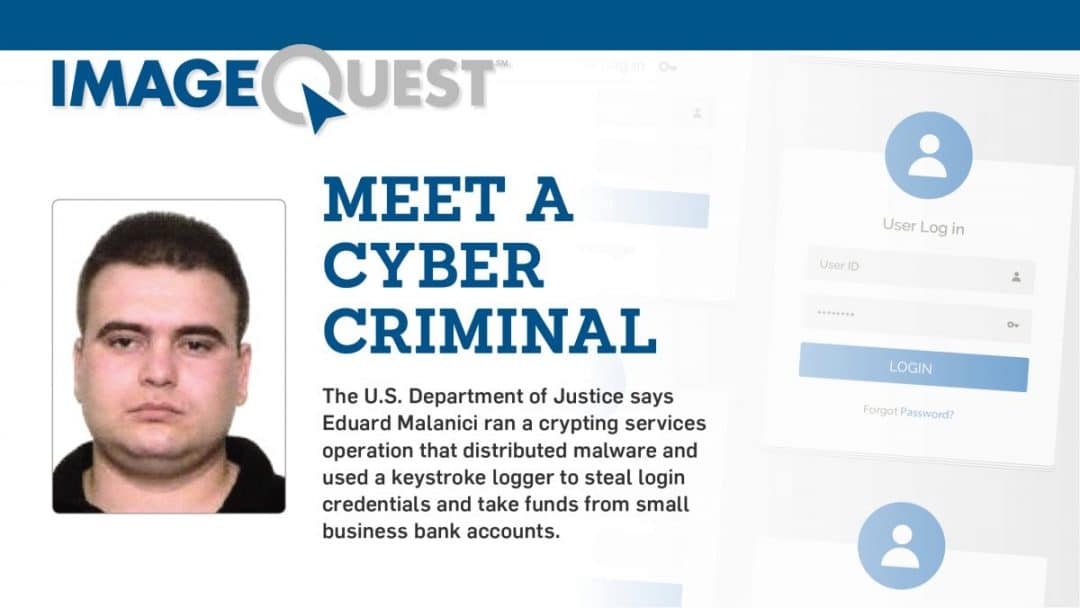 Eduard Malanici, 32, is accused of running a "crypting" service for Dark Web criminals.
He is particularly accused of providing this service for customers interested in distributing banking trojan software known as GozNym. A crypting service scans a piece of malware against all available antivirus tools to see how many can detect the malware.
The GozNym malware came into victims' systems as phishing emails disguised as invoices from Intuit, QuickBooks, and other programs. The invoices demanded payment at fake websites.
Victims included law firms and other small businesses. But other businesses escaped losses when efforts to steal from them were blocked.
Malanici, profiled in our September newsletter, is from Balti, Moldova. The FBI indicted him and others on conspiracy charges, and Malanici was among those arrested.