Studio Bank is fully operational and serving clients during the current pandemic.
The recent weeks of Work From Home have not slowed Studio's bankers from handling loan queries, client requests and meetings – even onboarding new clients and employees.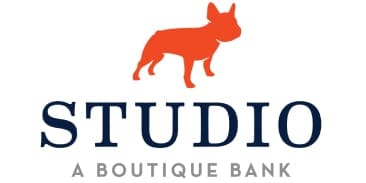 When Nashville Mayor John Cooper issued his Safer at Home order, the bank transitioned to appointment only for in-person needs at its location in downtown Nashville.
"It's great to see the operating model that we created two years ago remains nimble and adaptable to easily support our team working from home while remaining fully operational for our clients," said Larry Dorris, Chief Operating Officer for Studio Bank.   "Our daily activities have stayed steady and our growth continues."
Studio embraced digital capabilities from the very beginning when organizing the company in 2017, said Andrew Blahnik, Vice President, Digital Experience & IT Manager.
The bank offers a full suite of digital banking products to its clients. Clients have the flexibility to manage their money with the same experience online or through the mobile app.
Additionally, the bank's relationship managers use a hybrid tablet to meet and serve clients in the bank's office space or at the client's office on a typical day, Blahnik said.
With the COVID-19 pandemic, "it isn't all that different, we just happen to be working from home instead," Blahnik said. He noted an increase in virtual meetings to further support a seamless experience internally for the team and externally for clients.
One key to this success is Studio's decision to test its Business Continuity Plan regularly, which includes multiple system and security activities being performed and validated remotely, Dorris said.
"So far, we haven't missed a beat as a company," Dorris said.
ImageQuest supports Studio Bank through managed IT services.
"We understand that this is not one of those scenarios where we're the only ImageQuest client impacted by remote work directives," Blahnik said. "We're aware that ImageQuest's volume has increased dramatically, especially when it comes to Help Desk tickets.
"But the customer service, the response time, and the high priority have essentially stayed the same, and that's been big for us."