ImageQuest can Help with IT Support for Legal Services
ImageQuest's capabilities offer the IT security and IT compliance measures that today's law firms need. From penetration testing to a fractional share CISO, we have what you need for flawless network operations, data security, and simple regulatory reviews.
The following are some of the services we offer to our legal clients:
Cybersecurity Training
Zero Trust Architecture
Penetration Testing
24-7-365 Security Operations
Vulnerability Scanning
Network Solutions
Endpoint Detection & Response
Strong Email Security
Secure Backups
Compliance Training
Risk Assessments
Managed Risk
Disaster Recovery Planning
Information Security Consulting & Planning
Law Firm Compliance Program
Tabletop Exercises
Vendor Management
Policy Authoring
How many of the above services are crucial to your law firm's secure and compliant operations? Find out with a consultation!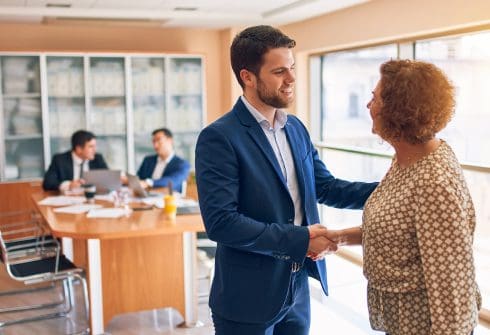 The PII that Sets Law Firms Apart
Your case files likely hold large amounts of PII (Personally Identifiable Information.) Law firms are subject to their clients' regulatory data requirements, from insurance cases to clients in regulated industries. They're also targets for criminals because of the intellectual property, data, and connections with major clients.
We understand law firms, and we work to help our clients maintain a competitive edge with their technology. We suggest you explore what we can do for your firm by scheduling a consultation with one of our experts today!
Let Our Team Help Yours
We want to free your partners and internal IT team from the technology, network, compliance, and security issues that can distract from your Nashville-area law firm's success.
Law firms are home to sharp minds who don't have time to ponder the latest cyberattack details or other technical information. Your partners want efficient work systems that are available at all times, including when they work from home or at a client's site.  We understand these needs and have robust IT support for legal services that will keep any partner happy.
Give your IT team the time to focus on your firm's business initiatives and day-to-day operations. We will partner with them to support your IT assets, assist with IT security and compliance, and provide your firm with practical guidance in the fast-evolving cybersecurity and technology worlds.
Law Firms Serving Regulated Clients Need Robust IT Compliance and Security
When you partner with ImageQuest, you can expect to experience the following:
Discover the difference working with ImageQuest can make in your law firm's overall operations. Book a consultation with one of our legal IT experts today.
A Legal Services IT Case Study
Hear from the Managing Partner of Spencer Fane Nashville on how working with ImageQuest was a plus for his thriving law firm before it was purchased by the national Spencer Fane firm. We provided the former Bone McAllester Norton PLLC firm with Managed IT, Cybersecurity, and IT Compliance services.
Compete with Expert IT Support for Legal Services
ImageQuest's IT professionals know the legal field. We know what's needed to maintain data security and regulatory compliance. Let us help your team to succeed!